Upload images
To add new images to your galleries, click on the "Manage Images" in each category in list of categories or select the menu from Components > BA Gallery > Images page.
The extension comes with an advanced File Uploader, which you can use to upload and manage images of your galleries. To start using File Uploader, select a category in the page.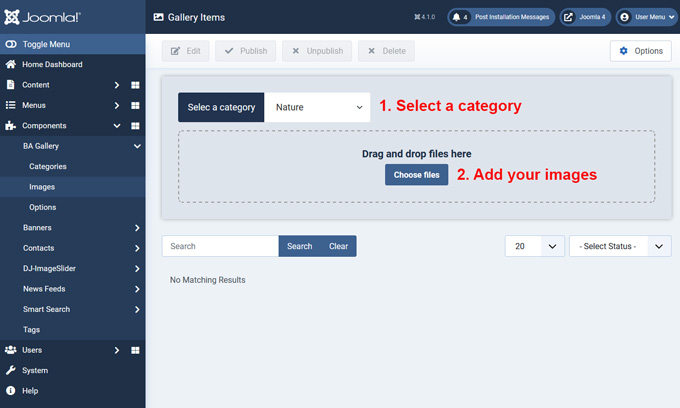 These two options, click on Choose Files button. This lets you select and upload photos from your computer. Choose multiple images by pressing Shift or Control keys and selecting the items. As you finish choosing images, click Open. The upload will start automatically.

Alternatively, you are able to upload images by dragging them from your PC and dropping into Photo Gallery File Uploader.

When the upload is completed, the selected images will appear on Photo Gallery File Manager screen.