Settings Page
The Configuration is used for configuring component with your personal settings. To access the settings, Click Component → BA Gallery → Options in Joomla administrator control panel.
General
This set of options allows you to configure the core settings of Gallery and its entries. You can apply various modifications, such as:
changing generated image and thumbnail dimensions,
setting image quality
enabling image preloading feature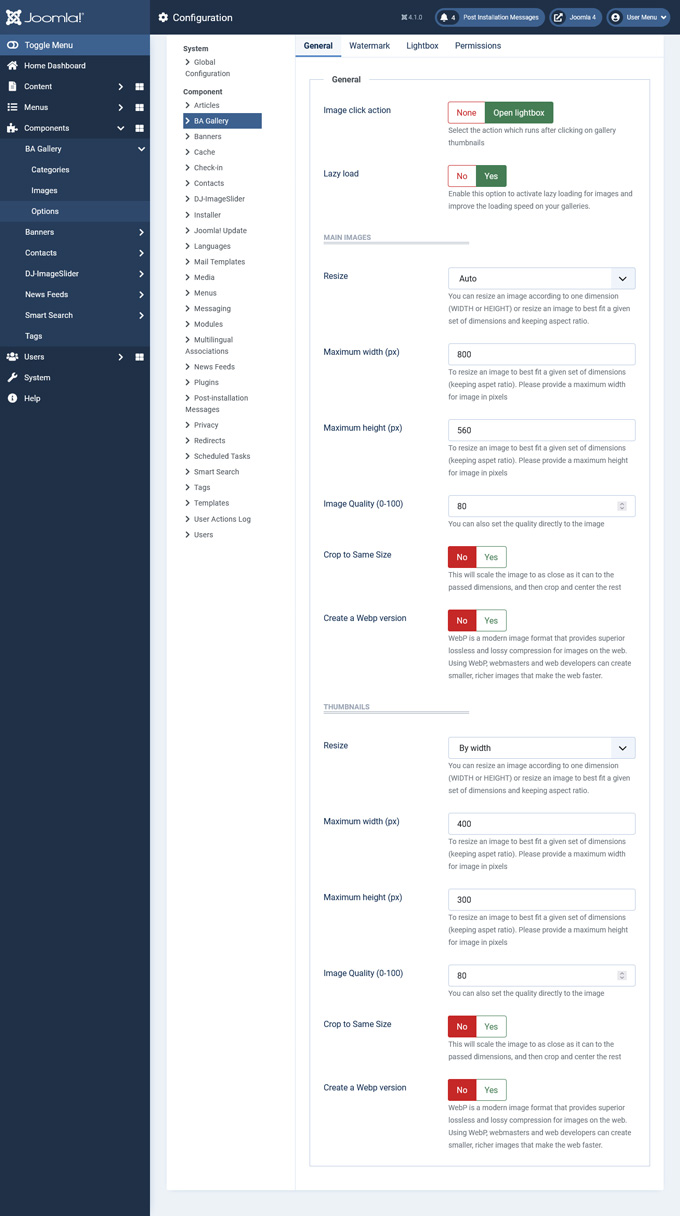 Watermark
The Gallery lets you add image or text watermarks on your gallery images. To configure these settings, open Options page of the component, and navigate to Watermark tab.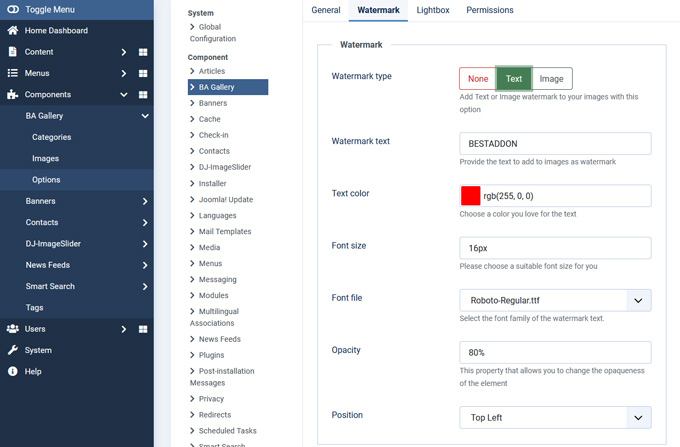 To configure a watermark, you need to select Watermark type, and set up the following:
provide the text or the image for the watermark,
specify the font size, font family and color of text watermark,
set the size of image watermark,
select watermark opacity and define its position.
Lightbox
The Gallery provides its classy and neat lightbox, which allows website visitors to view enlarged versions of images by clicking on them.

With the settings under Lightbox tab of Gallery's Options page, you have all necessary tools to:
change lightbox dimensions or enable full-width lightbox,
apply animation effect and activate lightbox next/previous buttons,
activate a stunning filmstrip of image thumbnails and showcase it with the lightbox,
switch on control buttons, such as image info, full screen, social sharing, image zoom