BA Gallery Module

In this chapter, we will study about BA Gallery Module in Joomla. This module is necessary to display component gallery in the module position.
Navigate Admin > Content -> Site Modules and choose BA Gallery module.
Let's take a look at Module Parameters: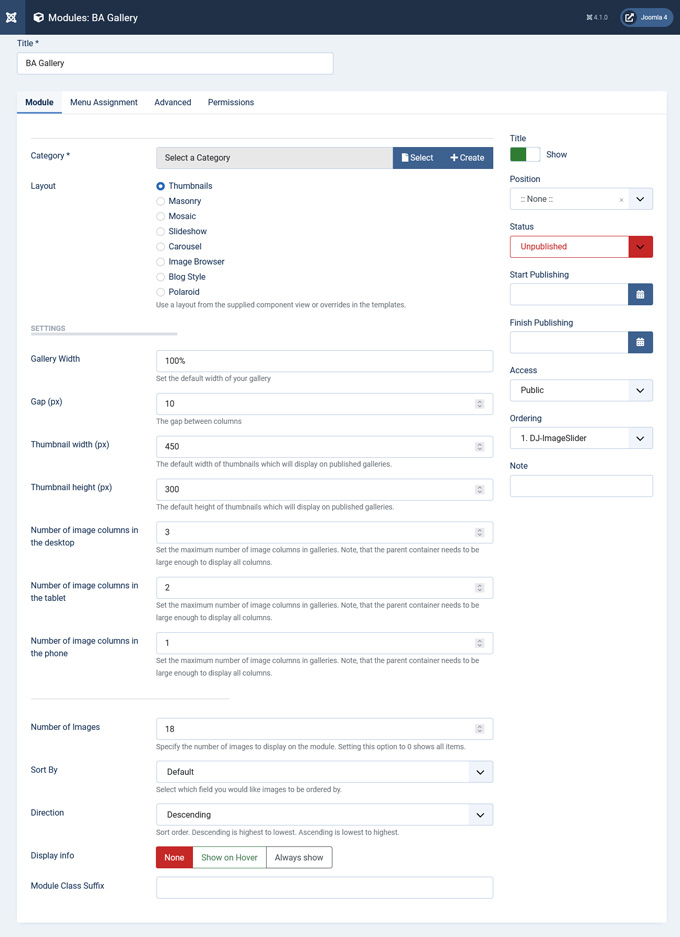 You are free to set the options according to your requirements. Finally you can save and view the results on the front page.