How to add the plugin in a module
If you need to add a new module with an image zoom, you can use any module that can enter text, but we recommend using a Custom HTML Joomla module.
We provide many examples of custom code in live demo, just follow it to check how you can diversify the way of placing the image zoom on your site.
Let's create the Custom HTML module. Navigate Content -> Site Modules then click New button. Then select Custom HTML from the list of module types.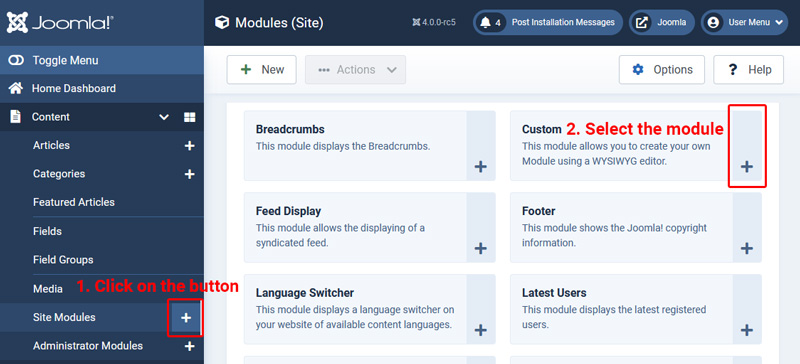 Then you have to enter the module title and select the correct module position from the list. On the "Module" tab you will find the area where you can put your text(shortcode).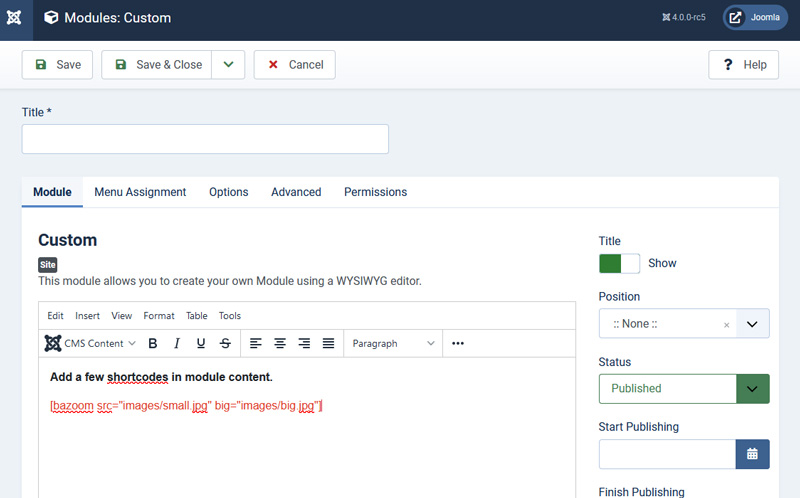 NOTE: In the similar way you can create any zoom type with HTML code or Joomla Media. Just copy the code from our demo and change the image path. Be careful to not to delete any tag or class of the custom code since you may not to achieve the expected result.